Project Summary
Project completed as of September 2018.
The Redside Dace is an endangered fish species:

They leap out of the water and eat air-based insects;

Nearly all (80%) of its the population lives in the Great Toronto Area;

They are also an indicator species for the overall health of a waterbody.

The W. Garfield Weston Foundation, through the Great Lakes Challenge, funded habitat restoration activities that help protect the Redside Dace's rapidly disappearing habitat.

Save The Redside Dace restored habitat in watersheds throughout the GTA:

Credit River, the Humber River, the Don River the Rouge River, and Lynde Creek.

Restoration activities included:

Creating natural meanders, adding spawning beds with gravel or other appropriate material, removing fish barriers and debris, and planting the overhanging trees and shrubs that keep water cold and attract insect prey.
Overview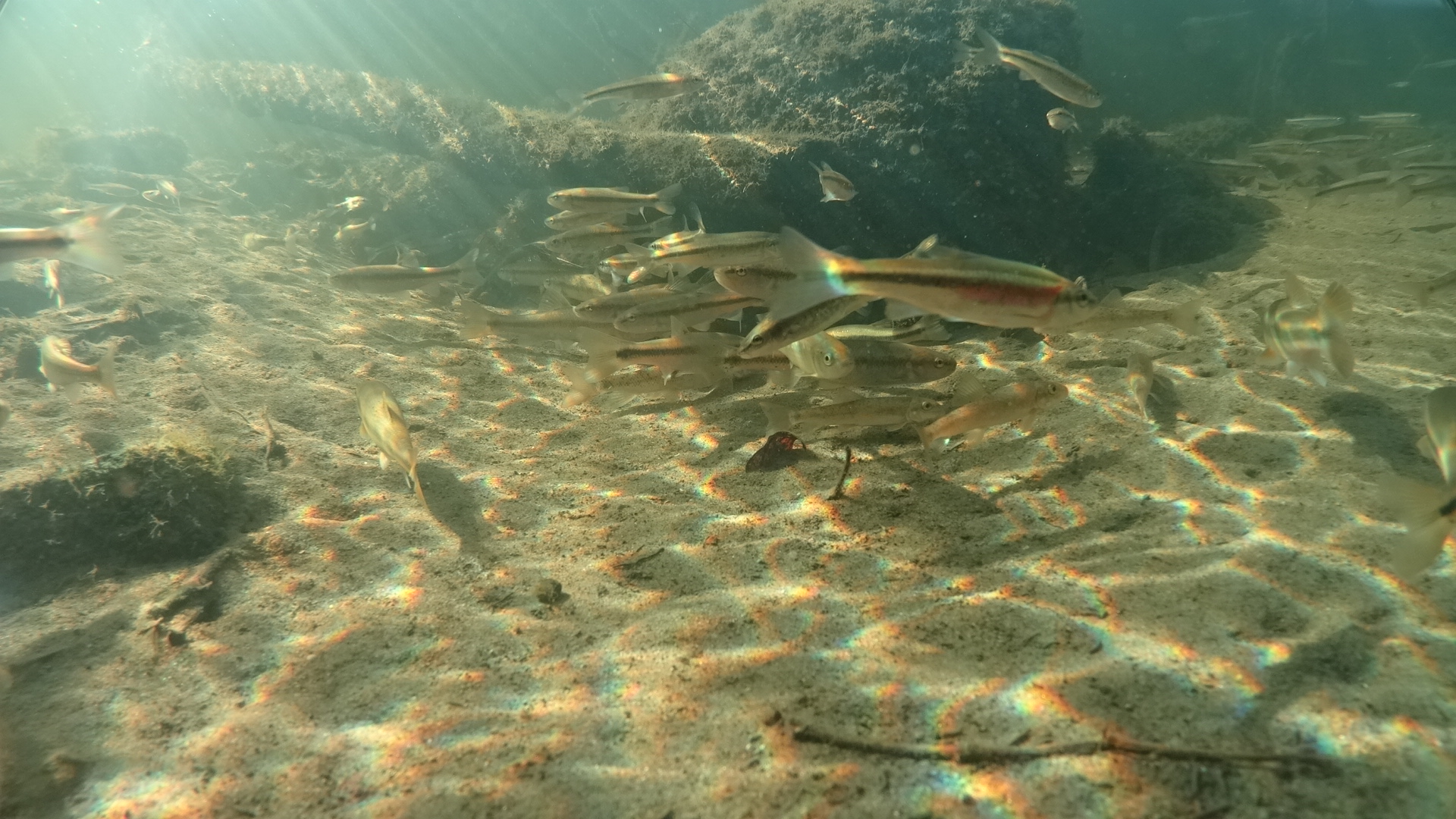 Save The Redside Dace was an incredible opportunity to restore a habitat in the Greater Toronto Area, where the majority of all Redside Dace live.
In May 2017, the Department of Fisheries and Oceans in coordination with Environment Canada and Ontario Ministry of Natural Resources and Forestry uplisted the Redside Dace from the provincial Species at Risk Act to the Endangered Species Protection Act.
Great Lakes Challenge, a Swim Drink Fish initiative, engaged the public to raise awareness about this vulnerable indicator species. Great Lakes Challenge partnered with the Toronto Zoo and Ontario Streams.